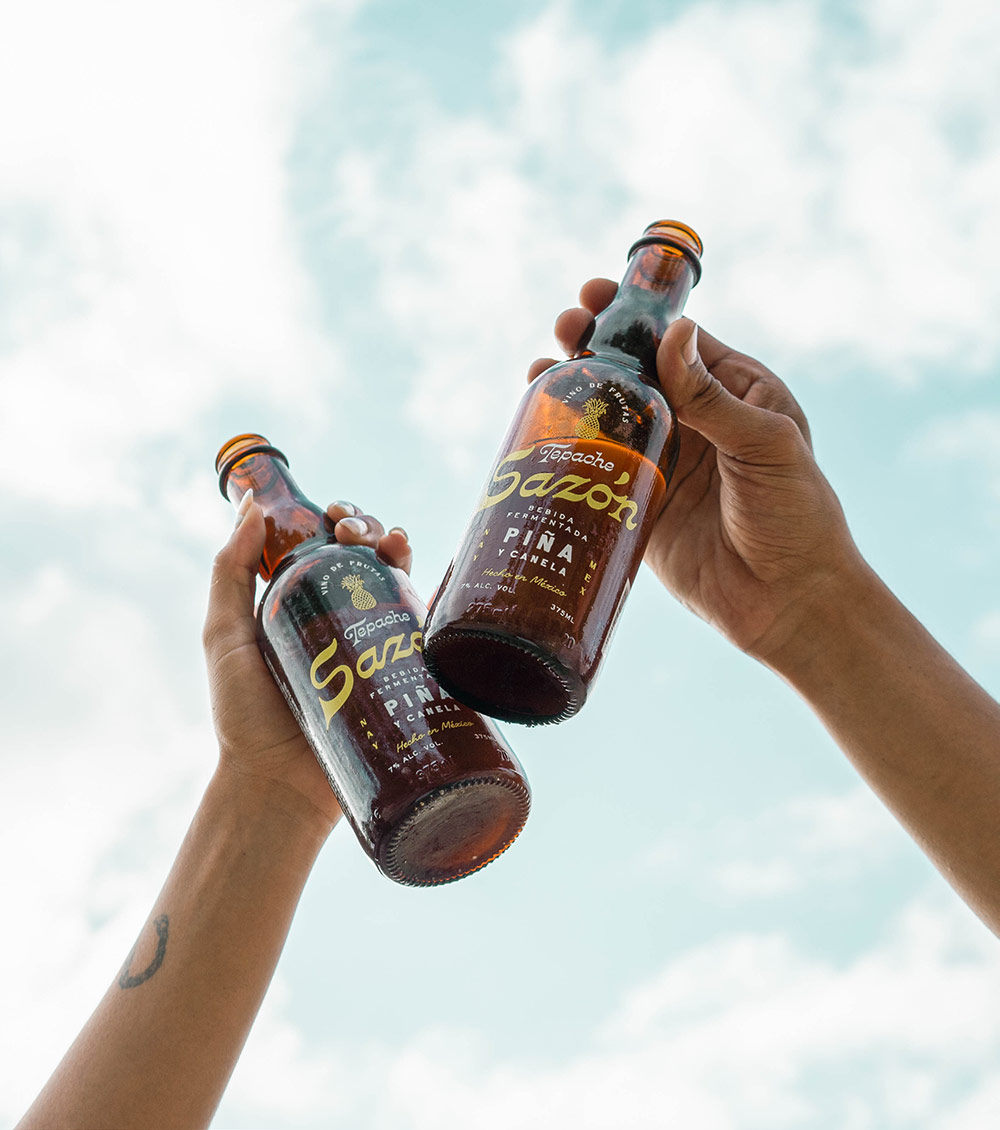 A Mexican Tradition
All across Mexico in local street markets, homes, bars, and restaurants you'll find a vast array of fermented food and drinks bubbling away. From agave sap to corn, cocoa, prickly pear and seasonal fruit concoctions, Mexico boasts an estimated 200 types of fermented wonders.
Sazón
The word Sazón in Mexican food culture means the special culinary touch that makes something extraordinary, and that is exactly what tepache is, with each individual creating their unique tepache through reinterpretation.
High-quality, perfectly ripe fruit is the most important ingredient for making our tepache.
Our Home in San Pancho
Tepache Sazón is produced on the Pacific coast of Mexico in the town of San Pancho, Nayarit, surrounded by tropical fruit farms including pineapple, mango, guava, lychee, melons, and passionfruit. Our pineapple fields are located only a short distance from our tepacheria, which is the only production facility of its kind in the region.
In the state of Nayarit, pineapples grow all year round and are said to be the sweetest you'll find in the country. Tepache Sazon is made with 100% fresh fruit using a traditional recipe. If you could bottle the flavors of the Pacific coast, it might taste something like this. ¡Chulada!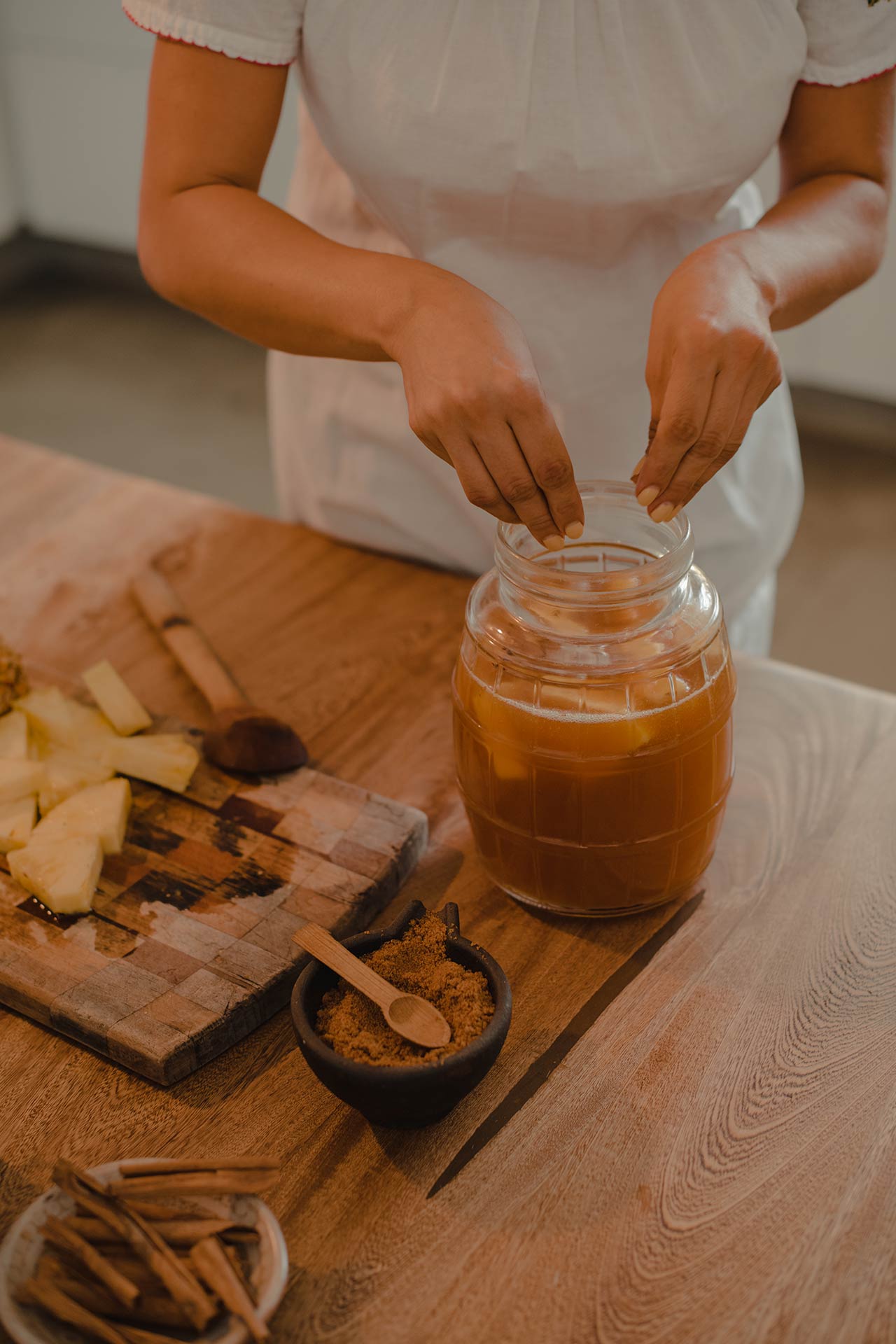 Paso A Paso
Today, tepache is commonly known for being made with pineapple, piloncillo, and a pinch of cinnamon, but here in Mexico tepache is also made with all types of tropical fruits, herbs, and spices. Styles change from region-to-region and often depend on the local seasonal fruit and ingredients available.