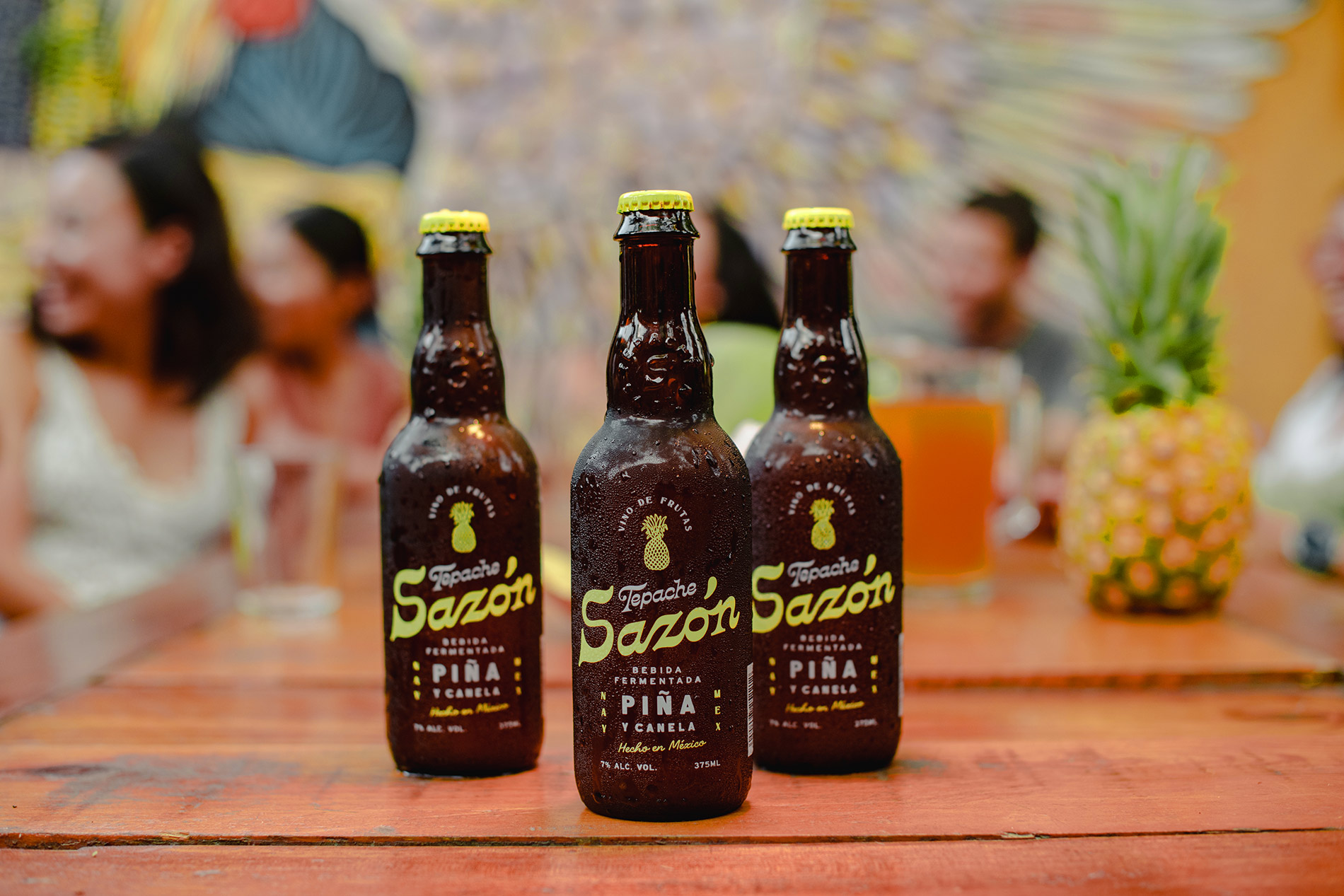 Bebida Fermentada De México
Mexico is the only place on the planet where real traditional tepache could ever exist. We have the ideal conditions for the fruits and spices to grow, as well as the right tropical weather that makes it so unique. It is time to recognize tepache, once again, as one of the great Mexican drinks and bring it back to the table to enjoy with friends and family.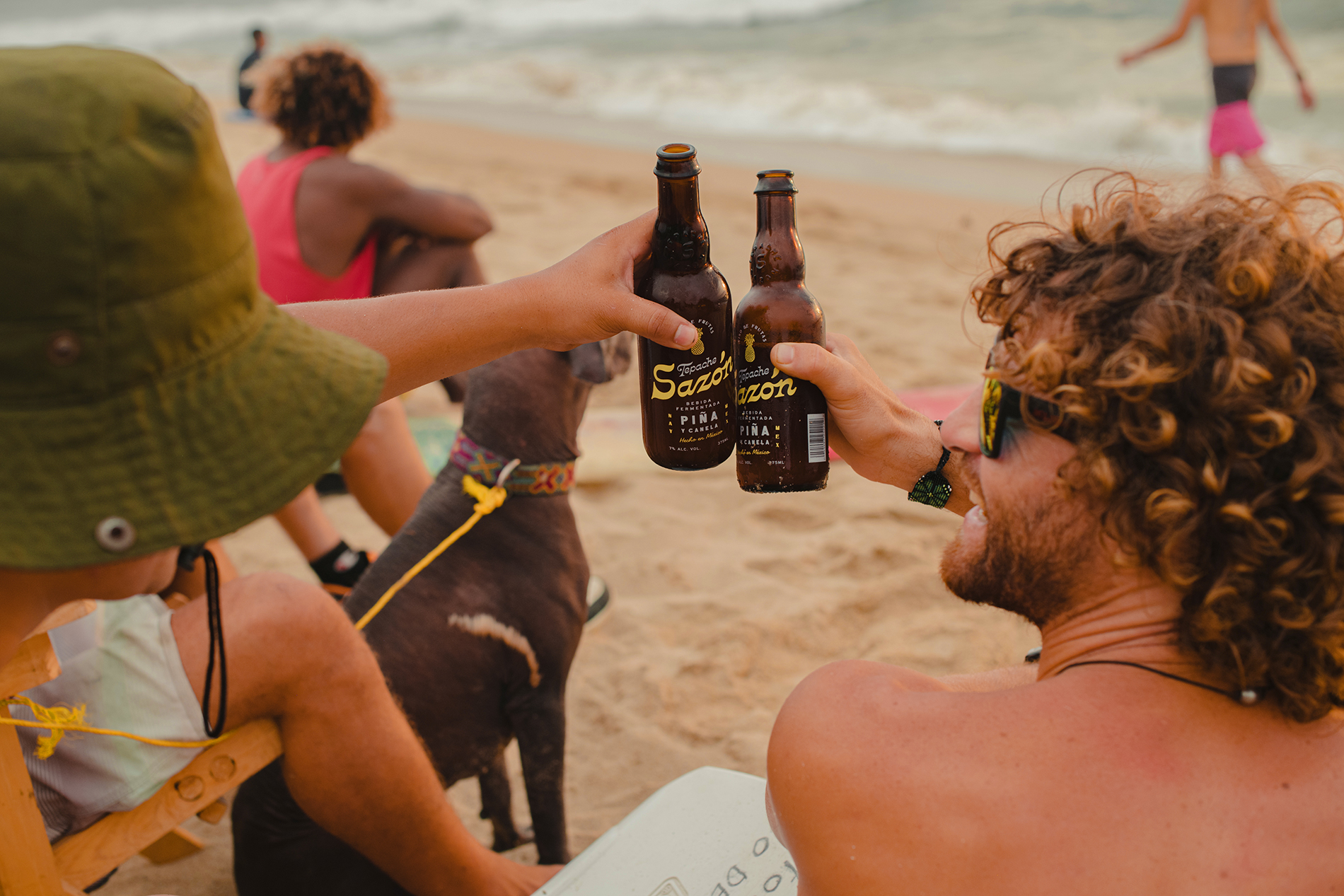 ¡Que Rico, Tepachito!
Produced in San Pancho, Nayarit, on the Pacific Coast, ours is a story full of traditions and natural flavors that represent a refreshing, effervescent and handmade drink that symbolizes a truly unique Mexican product: Sazón.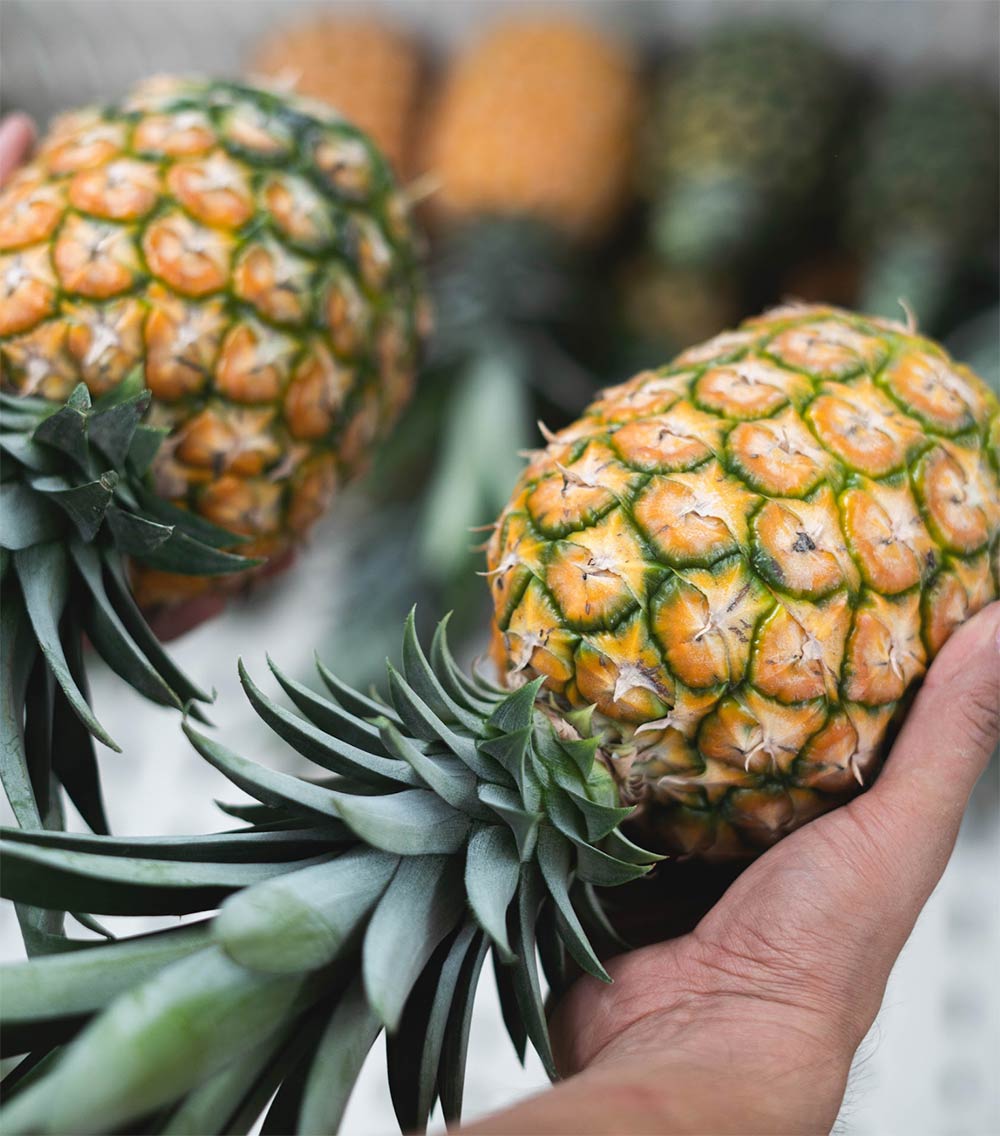 Pineapple Piña Ananas
An endemic fruit from the Americas, pineapple has a long history in Mexico. This king of fruits was grown and traded by the Mayan people before the arrival of the Spanish with ancient mosaics depicting its use in Mayan rituals. The exact origin of the seedless pineapple we know today has never been confirmed, but here in Mexico there exists a vast array of endemic Bromeliaceae species, of which the pineapple is a member. Pineapples are known as piña in Spanish and ananas throughout most of the world.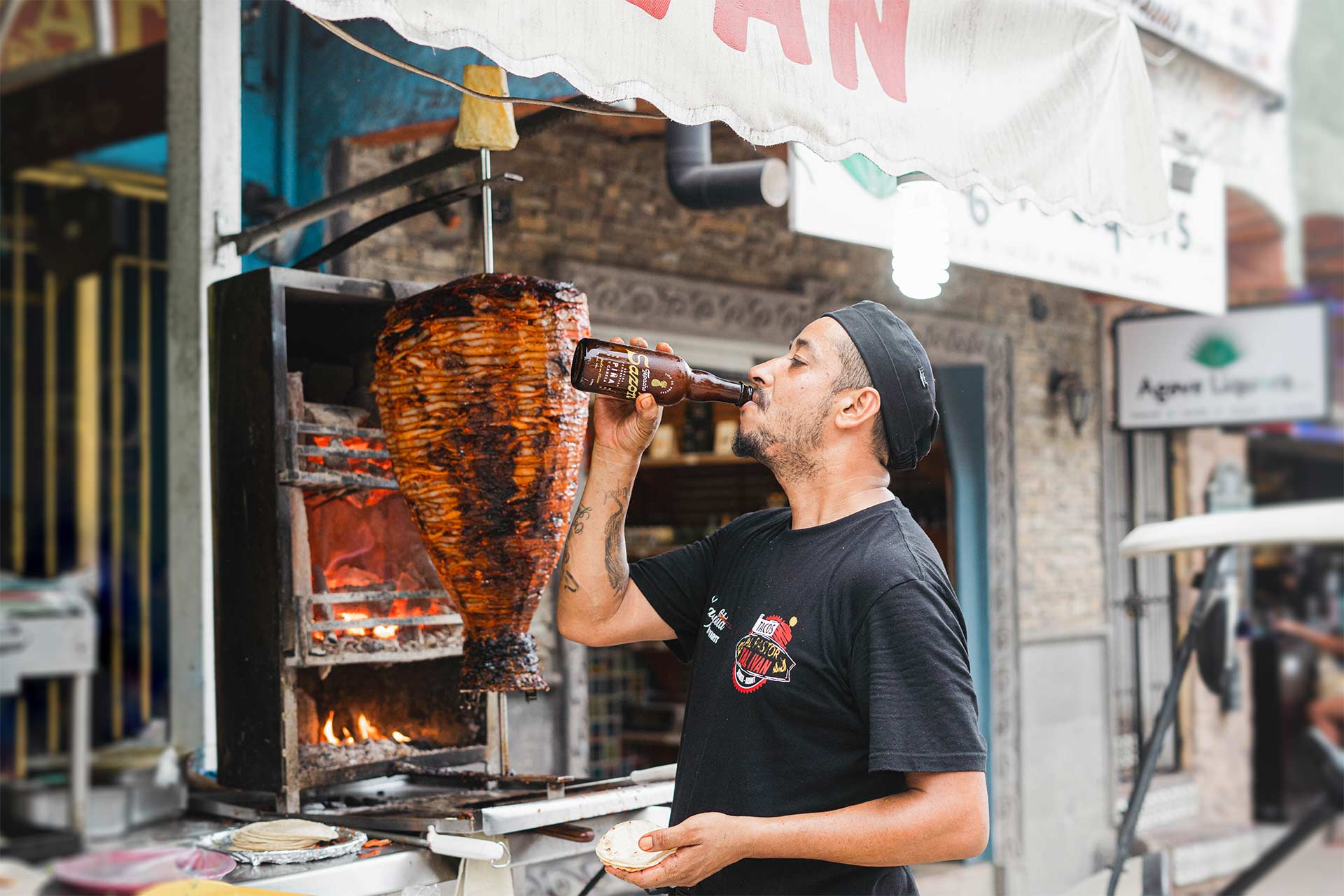 Discover Your Sazón
The word Sazon in Mexico means the culinary touch that makes someone's food or drink uniquely special. It's like your grandma's signature dish that's always made to perfection. Even with the recipe, you will never be able to make it just like her because she has that Sazón, which simply can't be replicated. If you're a passionate cook, maybe you have already discovered your own Sazón.
Key Ingredient
Pineapples
High-quality, perfectly ripe fruit is the most important ingredient for making our tepache. To cultivate our pineapples, we work with Memo Topete, whose family has established itself as a top multi-generational pineapple cultivator in the region. Their experience in all things related to pineapples is invaluable in planting, tending, and selecting fruit of the finest quality.
Although there are around 38 different varieties of pineapple in existence, Tepache Sazón is made from a specific type of pineapple called piña miel, translated as honey pineapple. This variety is a hybrid that is valued throughout the tropical Americas for its balanced sweetness and acidity.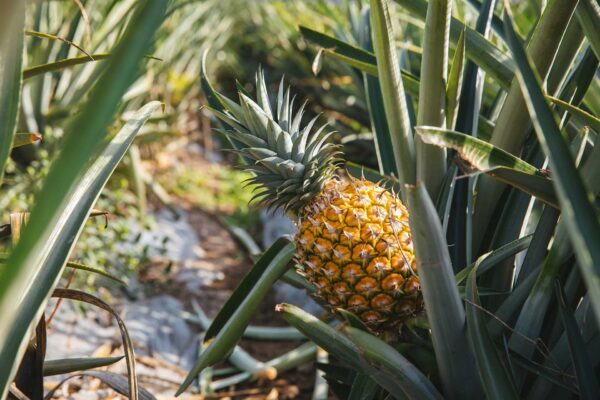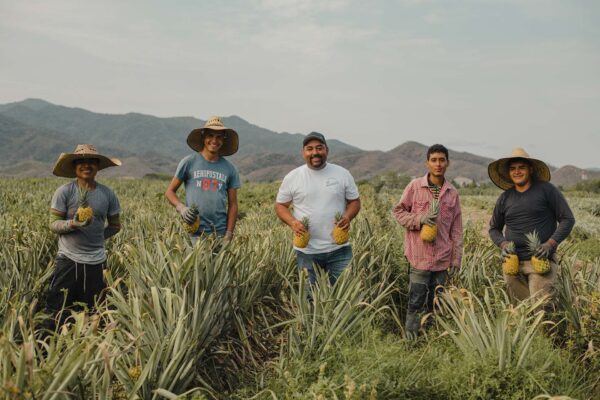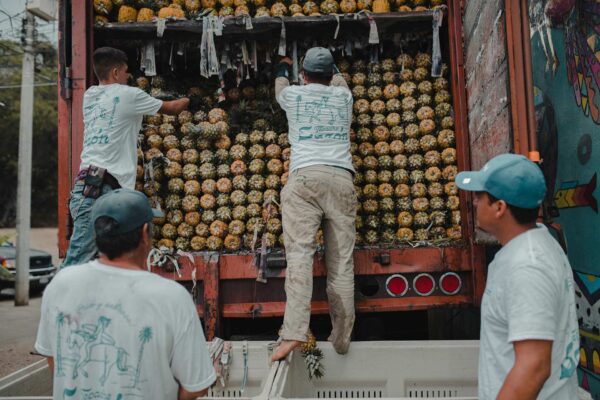 Key Ingredient
Piloncillo
Piloncillo is a raw form of pure cane sugar that is commonly used in Mexican cooking and is sometimes referred to as Mexican brown sugar. This traditional ingredient is made by crushing fresh sugar cane and boiling it slowly until you get a thick syrup. It is finally dried in wooden molds to capture the rich flavor of this natural sugar cane juice. In the trapiche, the sugarcane is crushed, cooked, and dried the same day it is cut, to create the piloncillo "Sazón" – or piloncillo that is of the highest quality.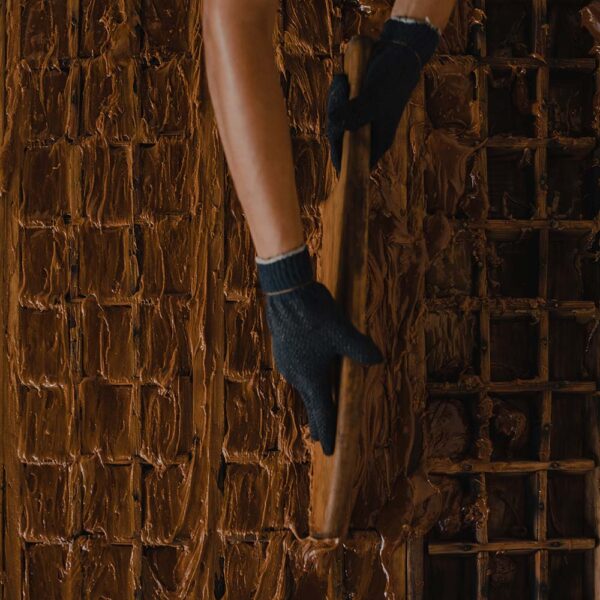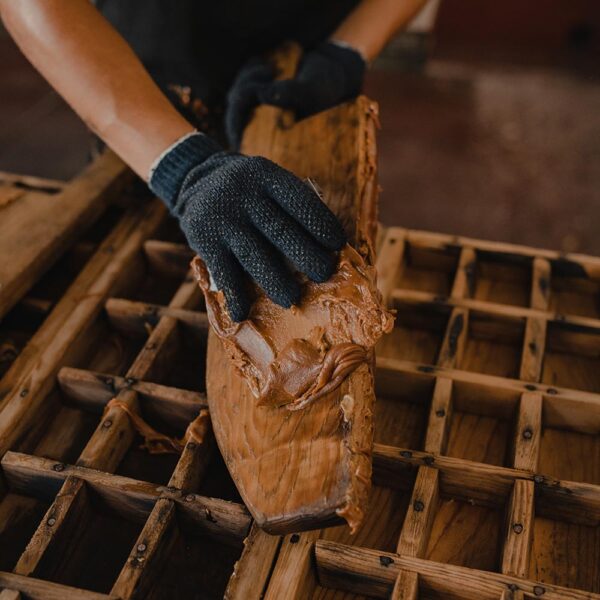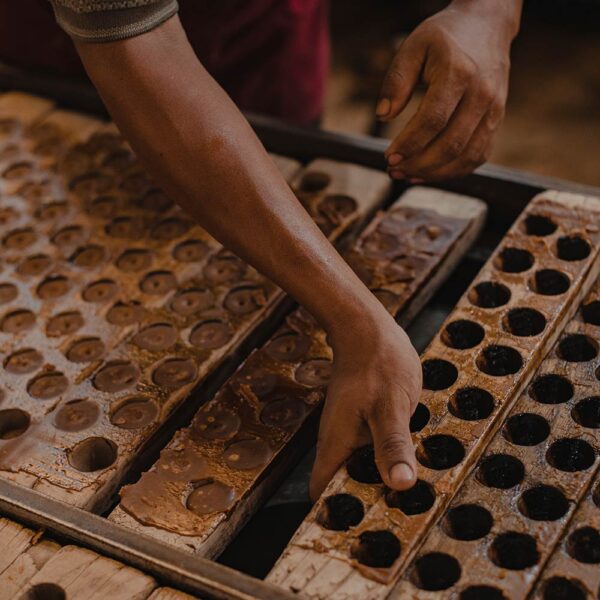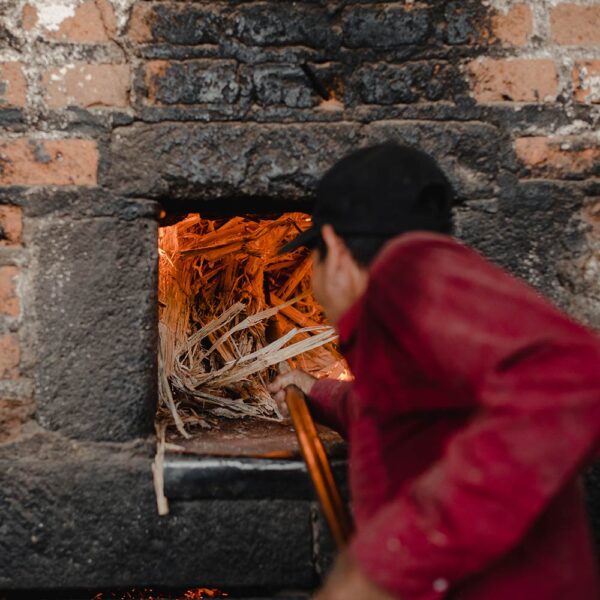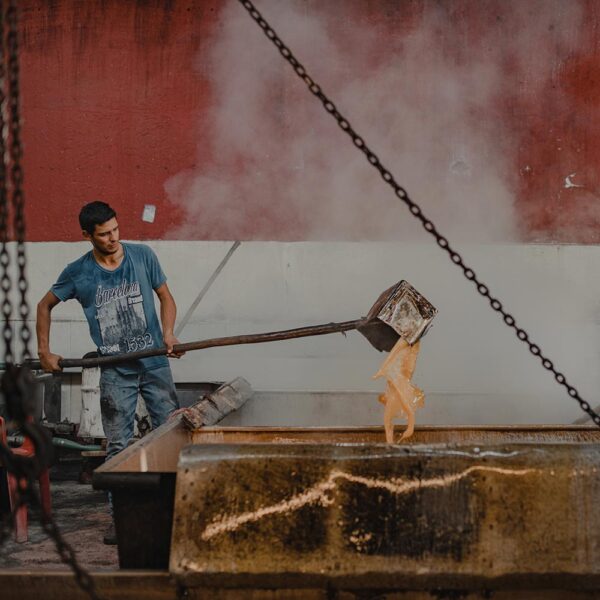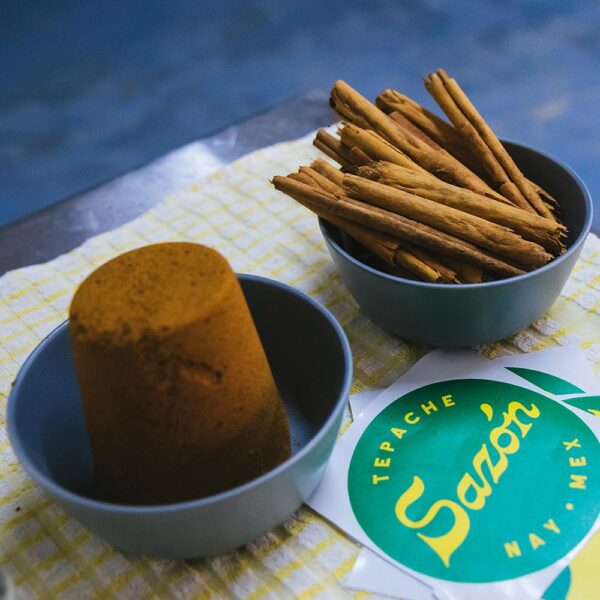 Known as canela in México, Ceylon cinnamon (c. verum) is milder and more complex than the variety that is common in the U.S., or Cassia cinnamon (c. cassia). Endemic to Southeast Asia, canela offers softer, warmer spice notes. Canela is also less common and more expensive than cassia cinnamon. In Mexican cuisine, canela is often used in moles, marinades, and bean dishes, as well as in a wide variety of desserts and beverages: arroz con leche, dulce de leche, horchata, a variety of Mexican chocolate drinks, and of course, our favorite: tepache.
At the tepacheria, we boil canela into a syrup made from piloncillo, then add a small amount prior to the secondary fermentation of our tepache.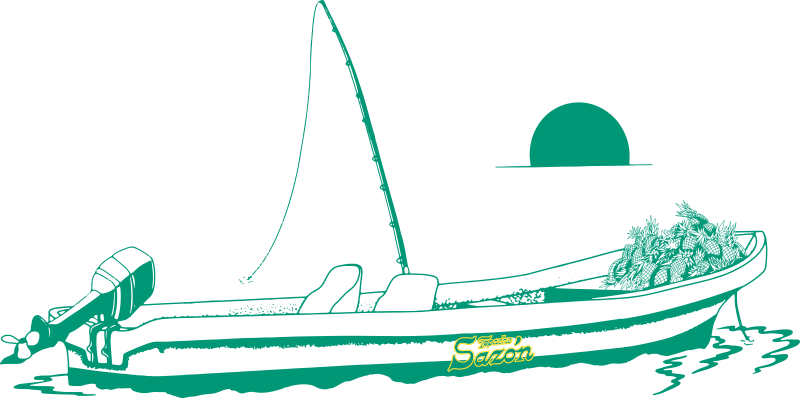 Hecho en México.

Hecho con amor.

Hecho con Sazón.